Thanks to its versatile and multidisciplinary training, "polytechnicians" turn to be a key factor in many engineering fields and reseach domains. We cite great success stories in entrepreneurship and start-ups that have grown up as large companies day after day. Also, several alumni have excelled in technological and scientific research fields and have become referenced experts.
Let's you discover!

Advyteam's mission is to lead the transformations that create value for its clients and to make the information system a real performance lever in the service of their strategy. this company is created by two alumni notably Boutheina EL ABED ( 1998 SISY) and Tarek MESSADI (1998 EGES)

IPTECH is a full service digital technology company focused on helping their clients deliver their online strategy and e-business solutions
This company is created by Fateh BEL HAJ ALI ( 1998 EGES) in 2007.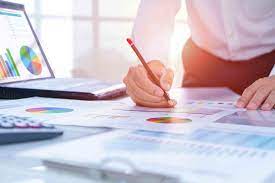 Abdessattar Abdelkefi, Hassen Ouakad, Mehdi Ghommem and Ali Karrech, EPT alumni, have been selected, according to the report published by Stanford University which depicts the 100,000 top-scientists in the world among the scholars who are listed as top 2% influential scholars in 2020.